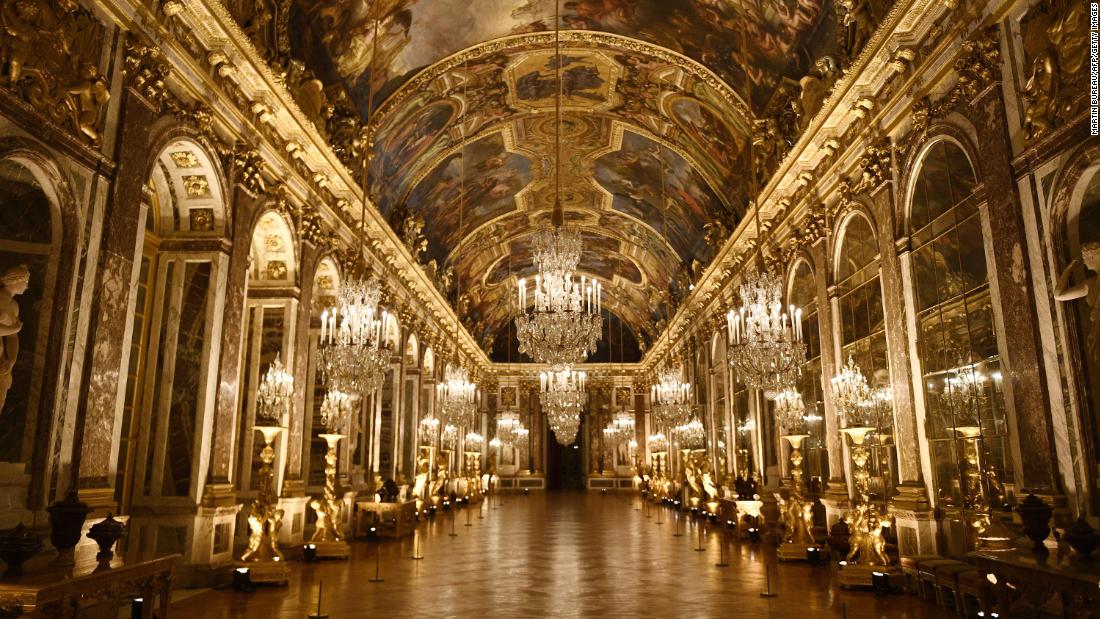 (CNN)At the end of World War I, leaders of the victorious alliesthe United States, Britain, France and Italyarrived in Paris to begin the Herculean task of ending the First World War and trying, as best they could, to prevent another.
As we approach the centenary on
June 28
of the signing of The Treaty of Versailles in the glittering Hall of Mirrors of the palace of a succession of French kings, we must try not to make the same catastrophic mistakes again. Now, at least, we have a roadmap. But one that too many of our leaders today seem determined to ignore at every turn.
From my earliest days at Harvard a half century ago to the publication of my last book, "
A Shattered Peace: Versailles 1919 and the Price We Pay Today
," I've made a bit of a career studying this treaty, what led up to it, the context of the negotiations and especially its horrific consequences. And if there is one lesson I've learned, it's a simple one: Do not, under any circumstances, use an international agreement as a vehicle for either vengeance or hubris.
It would be worth examining a number of these catastrophic errors of fact or judgment whose consequences are now so clearly evident.
Then there is the second lesson—understand your enemy. One extraordinary scene plays out as a young British diplomat, Harold Nicolson, is summoned into the living room of the elegant townhouse in Paris's chic 16th arrondissement that Wilson is renting. It was a month before the treaty they'd been negotiating since January was to be signed and Nicolson found the leaders of the US, France and Britain crawling around on an enormous map of the Middle East spread out on the floor, creating the new nation of Iraq.
"They have pulled up armchairs and crouch low over the map," Nicolson reports. "The are cutting the Baghdad railway.. It is appalling that these ignorant and irresponsible men should be cutting Asia minor to bits as if they were dividing a cake….the happiness of millions being discarded in that way."
Indeed, in such a fashion, the map of the world was re-drawn more sweepingly than at any other time in history. New nations were created—Czechoslovakia and Yugoslavia—that would only a half century later be transformed back into their component nations of the Czech Republic and Slovakia and, following another bloody Balkan war, into seven nations of the former Yugoslavia.
But above all, there was Wilson's
failure to achieve
a treaty that could win approval from a hostile Senate when he returned to Washington from what was the longest negotiation, indeed longest overseas trip ever undertaken, by an American president. Never understanding the value of including opposition Senate Republicans on the peace delegation, he
failed
to win not only ratification but American membership in the League of Nations he had fought so desperately to create.
Today, it would be well for Donald Trump and whoever might succeed him to understand the value of judicious, informed and inclusive diplomacy. From Lloyd-George's desire for his pound of flesh to France's urge to utterly defeat an already crushed enemy, the horrific consequences of Versailles greatly outweighed any immediate personal gratification or domestic political success.
Original Article : HERE ; The Ultimate Survival Food: The Lost Ways
Recommended articles:
-->
Affiliate Bots V2.02 - 37 Tools, 17k Sold, $7k Prizes - New Sept `19
-->
Cold Sore Treatment - Learn How To Get Rid Of Cold Sores Faster
-->
ShopABot Agency Gold
-->
Scrap Gold Business-make Huge Profits