Amanda Bynes is officially a college graduate!
On Monday, the former child star returned to Twitter after a lengthy hiatus to celebrate her achievement of completing her classes at the Fashion Institute of Design and Merchandising in El Lay!
Posting a rare pic to the social media site, the 33-year-old looked happy and healthy as she posed alongside a friend!
See the pic (below):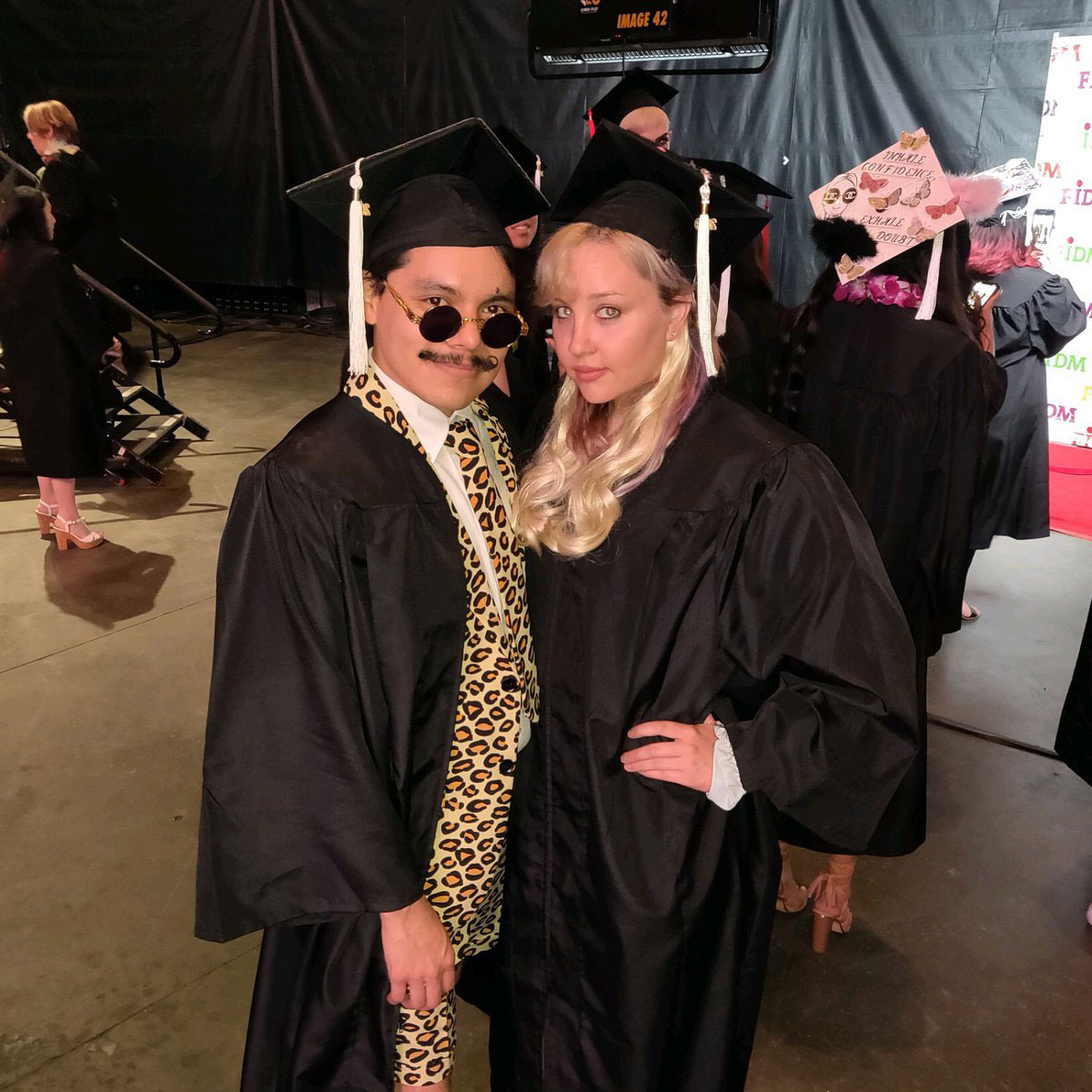 Amanda shared a short message along with the new snap, only writing:
"FIDM graduate 2019 #fidmgraduation"
As we previously reported, Bynes enrolled in FIDM back in 2014 after a stint in rehab.
The She's The Man starlet now has an Associate's of Art degree in Merchandise Product Development.
We couldn't be more proud!!
While it's unclear what her next steps in the fashion world will be right now, Bynes previously told Paper magazine for her November 2018 cover story that she planned on reaching her goal of scoring a Bachelor's degree.
In case you forgot, the FIDM graduate gave a shocking interview to the glossy, recalling her past drug use, going into a "deep depression," and retiring from acting.
Talking about attending a screening for her film Easy A, Bynes confessed:
"I literally couldn't stand my appearance in that movie and I didn't like my performance. I was absolutely convinced I needed to stop acting after seeing it… I was high on marijuana when I saw that but for some reason it really started to affect me. I don't know if it was a drug-induced psychosis or what, but it affected my brain in a different way than it affects other people. It absolutely changed my perception of things… I saw it and I was convinced that I should never be on camera again and I officially retired on Twitter, which was, you know, also stupid…"
The starlet continued:
"If I was going to retire [the right way], I should've done it in a press statement — but I did it on Twitter. Real classy! But, you know, I was high and I was like, 'You know what? I am so over this' so I just did it. But it was really foolish and I see that now. I was young and stupid."
Bynes also mentioned in the same interview that she hopes to have a fashion line one day, but wants "to get back into acting first."
Now that she's graduated from college, it seems like it's only a matter of time before Amanda is back on the big screen!
Of course, we only hope she continues to put her mental health first as it was only months ago that she completed another stint in a rehab facility.
At least it sounds like she has her priorities in order!
[Image via FayesVision/WENN]
Original Article : HERE ; The Ultimate Survival Food: The Lost Ways
Recommended articles:
-->
The Herbs And Spices Cookbook
-->
Motioney - #1 Picture To Video Creator
-->
The Next Big Paleo Offer! Epic Conversions And Upsells
-->
Http://www.offshorepicks.net